What If I Told You That You Can Turn Your Passion Into Profits, And Your Mission Into Money?


In The Next 15 Minutes I Will Show You How To Crystallise Your Know-how, Your Insights, Revelations & Inspirations, Into Life Changing Publications, And Handsome Monthly Profits.




Not Only Will You Change Countless Lives,
You Could Also Be Counting The Royalties Leaving You Free To Create More
Remarkable Books And Products.


It's An Exciting Proposition Isn't It?
---
Dear Transformational, Motivational, Spiritual, Religious or Self-Help author...
My name is David Martin,

I am a successful writer, publisher and internet marketing expert. I am also an accomplished teacher, and public speaker on subjects of spirituality and successful living.
I want to tell you how I have made a lucrative journey into self-publishing through the Amazon Kindle marketplace (and beyond), and show you how you can do the same thing.

---
But before I begin, let me say something that may brand me as an Internet marketing heretic –
It's not about the money, money
Ain't about the (uh) cha-ching cha-ching

Well, at least not all about the money, money...
There are reasons to take your value and share it with the world far more significant than your bottom line.

Let's get real here. There are lots of very rich, miserable people, working long hours in jobs they hate.

There are even creative entrepreneurs spending their days raking in cash from products and publications that they don't even believe in themselves. Outwardly things look great, but inwardly they know that their contribution to humanity is far less than it could be if they found a way to live authentically and passionately from their heart convictions.

How Much Sweeter Would It Be To Do What You Love, And Love What You Do, Knowing That The Publications And Products That You Are Sharing With The World, Have The Potential And The Power To Wonderfully Change Lives And Enrich The Souls Of Your Readers.
The Motives For Wanting Publish So You Can Inspire And Encourage Others With Your Own Life Experiences, And Keys To Successful Living, Run Deeper Than Your Pocket!
If, like me, you have a mission motivated purpose, and a relentless desire to help and bless other people, this report is just what you've been waiting for.
I Want To Show You How You Can Bring Two Important Things Together Under One Umbrella – Sharing The Spiritual Wealth That You Have On The Inside, And Increasing The Natural Wealth In Your Bank Account!
Inspirational, self-help, and religion and spirituality categories in Amazon's Kindle store offer a wide open door of opportunity for people just like you to share their beliefs, their passions, life experiences, and the remarkable keys that you know and live by, to help, build and encourage others, and to enjoy your share in the self publishing treasure chest of royalties.
It Is A Win-win For Spiritual Minded People With A Desire To Share Their Inner-wealth With The World, And Provide For Their Families, Enjoy The Best Things That Life Has To Offer, And Have More Than Enough To Give Generously To Meaningful Causes.

I well remember the drive on the inside to joyfully and thankfully share the truths that have so deeply touched my own life. This was long before the Internet was the juggernaut it is today.

My wife gave me a bookmark inscribed with a short poem. Here are just a couple of lines form that poem...
You are a Lover of Words...
One day, you will Write a Book
People turn to you because You give voice to dreams, notice the little things, and make otherwise impossible imaginings appear real…

…Be sacred. Be cool. Be wild. Go far. Words do more than plant miracle seeds. With you writing them, they can change the world."

– Ashley Rice
That one act of kindness, and someone believing that I can actually do this, inspired me to begin my first inspirational book.
How important it is to have someone to encourage you to just have a go. Maybe I could be that person in your life, and this report could be the very key that unlocks a bright new future for you.
I nervously wrote my first-ever manual, all 40 pages of it, made several copies on a photcopier in my local church, and paid a local printer to print out 20 to 30 colour covers on thicker paper.

I had to fold and staple the booklets myself down the spine, and then look for an outlet to distribute my treasured creations.

That very same book, so many years later, is now selling hundreds of copies a year in the Amazon Kindle store!
Once I Got A Taste For Pouring My Passions And Principles Of Successful Living Onto The Page, That One Book Became Two, Then Three, Until I Had A Library Of Encouragement For Fellow Pilgrims In The Journey Of Life To Share.

Here are just a handful of the inspirational and motivational books I have published. There are many more, but just so you get an idea that I am genuinely familiar with the potential of this opportunity.
My passion and experience is obviously centred on Christianity. I am a dedicated follower of Jesus (albeit an imperfect one!), but this opportunity is not limited to just one religion, or in fact any religion! It is about sharing life keys and principles, and anyone can do that.

You have gold on the inside desperate to be shared...​
Some of the books share spiritual keys, others life stories, some expound principles of truth, and others teach practical skills to build your life and succeed in the things that are most important to you.

I even have children's books and books for toddlers in this Inspirational category!

There is no limit to the variety of books you can publish in this niche, because there is not limit to the depths of the human heart, and the heights of human spirituality.
Thankfully, times have moved a long way from my photocopier days! I guess you could call that my first steps into self publishing. The saying is so true, "Do not despise the day of small beginnings".

My family (yep, even my kids are in on this) have over 50 books published, changing lives, and making money.
The Advent Of The E-readers And Other Devices Is Blowing The Gates Off The Publishing World, Allowing Regular Guys And Girls To Storm The Bastion Once Guarded Aggressively By Traditional Publishers.​
You no longer need the permission of some publishing monolith before you blast your value out to the world, and make your mission and your message known to the multitudes!
Nothing At All Stands Between You, And Your Book Being On The Shelves Of The Biggest Booksellers On The Planet.
And I Believe That You Have Something Special And Unique To Put On Those Shelves.​
We don't all have to be an accomplished novelist to become a writer or a publisher you know. Inspirational and spiritual books are selling like hotcakes, and anyone at all can add their value to the tasty table of motivating books that are found there.
You no longer need be frustrated, knowing that you have something precious to share with the world, but painfully not knowing how to actually do it. I am about to show you how.
Once I Discovered How Easy It Can Be,
I Have Never Looked Back.

I Want To Share With You Exactly
How And Why I Publish In This Spiritual/Inspirational Category,
And Show You Step-by-step How
You Can Do The Same.​

And the great thing is you do not need to write long books to move into this market.

In fact, short books packed with inspiration into just a few pages are actually some of the bestsellers in the Amazon store.
Spilling These Secrets Is Actually A Real Joy For Me. It Is Brought So Much Satisfaction To My Own Heart To Publish From The Things That I Am Truly Passionate About, And I Sincerely Want To Open The Door For You To Taste The Same Freedom Of Expression.
It Is Truly Liberating To Take What Burns In Your Heart​,
And Publish It Fearlessly To The World.
How many of you, right now, have documents on your hard drive, or treasure in your heart and mind, just begging to be released to a wide and hungry audience?
It could be:​
Inspirational Stories (Your Own Or A Compilation Like 'Chicken Soup For The Soul" - multi-million best sellers)
Revelations
Keys To Unlocking The Potential In Others
​Tales Of How You Overcame Adversity
​Teaching & Doctrinal Books
​Devotionals
​Scripture Readings
​Expositions Of Spiritual Truth
​Children's Stories With Moral Lessons Interwoven
​Exciting Novels With A Spiritual Twist
​Tips, Keys and Self-Help How-To's
​Symbolic Tales Or Parables

Essentially Any Book Designed To Bless, Strengthen & Encourage The Human Spirit, And To Enrich The Human Soul!
Just looking at the long list of 'spiritual' bestsellers, and the multi-millions spent on the self-help and spirituality niche should tell you just how hungry the audience is for these kind of books.
People are hungry for spiritual truths, and life changing principles to live by.​
In The
Kinspirational Book Report
I Share How You Can Publish
Easily & Quickly Into This
Popular Marketplace!


I go through the process of digging into the categories, and discovering the best ones for what you have to offer.


I walk through the process of easily and quickly creating your book (you will even get the opportunity to find out how to get someone else to do the actual writing for you, if you are nervous about this part of the jigsaw).


You will grasp a process of book creation that you can apply again and again to any self- help or spiritual niche book that you write (or any other other non-fiction category for that matter!)


I show step-by-step exactly how to publish your book to Kindle – with screenshots for each element of the process right through to collecting your royalty cheques.


You will find out how to format your book, or how to get someone else to do the formatting for you for just a few dollars.


You will discover some great techniques to get your message out to millions of potential readers.


You will be introduced to a free and super targeted technique that piggy backs on some of the biggest names in history, and leads readers to

your

book pages, blogs and products!


Your eyes will be opened wide to the potential of this lucrative and soul enriching niche!
I Really Do Spill The Beans On How I Have Reached An Audience Of Hundreds Of Thousands Of People Through Self-published Short Inspirational Books, And How Incredible It Is To Know That You Are Not Only Being Rewarded For Your Efforts, But That People's Lives Are Being Changed For The Better By What You Are Doing.
INCLUDED IN THIS
INSPIRING PACKAGE...
KINSPIRED BOOK PUBLISHING REPORT
---
INSPIRING YOU TO INSPIRE OTHERS!
TURN YOU MESSAGE AND YOUR MISSION INTO MONEY,
AND CHANGE COUNTLESS LIVES THROUGH
INSPIRATIONAL KINDLE PUBLISHING.
A thorough and enjoyable look at the publishing opportunity that awaits you in the inspirational religion & Spirituality and self-help categories of Amazon.
KINSPIRED KINDLE BOOKS
---
NEW TO KINDLE PUBLISHING? NO WORRIES, THIS REPORT SHOWS YOU STEP BY STEP FROM ACCOUNT CREATION TO COUNTING
THE ROYALTY CHEQUES, EVERYTHING YOU NEED TO KNOW
TO PUBLISH TO KINDLE.
Publishing to Kindle is definitely the quickest and easiest doorway to self-publishing success. Following the steps in this report will have you up and running in no time at all.
KDP REACH
---
How to leverage the Amazon KDP Select Program to get your message in the hands of the masses.
Reaching more people with your message is just as much a motivation as any money you might make. I have given away tens of thousands of books over the past few years, and have the satisfaction of knowing that the truths I have to share are finding new hearts every day to strengthen and encourage.
INSPIRED ILLUSTRATIONS
---
Where to find beautiful images to use in your inspired publications.
Beautiful books deserve to look as beautiful as the truths they contain. This short report contains lots of pointers where you can get amazing images for free, or for just a few dollars, to illustrate your books.
THE PUBLIC DOMAIN PIGGY BACK REPORT
---
A superb way to increase your publishing portfolio, position yourself as an authority, increase sales of you own books, and build a list of eager buyers.

Very clever, very cool, very easy and simply awesome method to benefit your readers and broaden your audience.
BONUS REPORT: SECRETS TO PUBLISHING A BOOK
---
HOW TO FORMAT YOUR BOOK FOR KINDLE USING MS WORD

Don't want to get your head round new software? Use what you are familiar with and get your book ready to roll using nothing more than MS Word. This report by Di Heuser shows in non-tech language
how to do just that.
BONUS #4: OPPORTUNITY TO JOIN OUR GROWING 'CREATIVE FIRE' FACEBOOK GROUP
---
This is one of my favourite places to hang out. Filled with wonderful creative people - everything from Writers and Artists to DJ's and Knitters.

Such a great place to get encouragement (and more importantly give encouragement to others!), ask questions (and more importantly, get answers!), and to share your creative journey with like-minded people.
PLUS OTHER UNANNOUNCED BONUSES...
---
I am sure that I will not be able to resist throwing some
other gems in the treasure box. We all like surprises, right?
Who knows what you might find on the inside? :)​
Don't wait another moment with something of such incredible value on the inside that just needs to be shared with the world. There is no reason remaining for you not to move into this most satisfying of markets, bring life affirming truths alive with your words, and be rewarded for your efforts, all at the same time.
Let that inner passion be translated into tangible publications so you can reach a wider audience with your message.
Now generally, these kind of sales pages have screenshots of fat bank balances, and Paypal accounts with a gazillion transactions.

But the pay off for me is summed up much better by the following screen shots.

The treasure I am looking to mine is not the pockets of my readers, it is their heart. I want to uncover the remarkable value that is inherent in every precious human being, and knowing that my words can, in some small way, accomplish this, is greater reward than the dollar signs that blind so many to why they should publish.

Get the foundation right, and the rest will follow...
How Would You Feel If You Found Unsolicited Reviews Like These On Your Inspirational Publications?
Or Have Your Email Inbox Salted With Thanks Like These...
Thank you David.

These prayer lessons have actually taught me how to pray

!" Lynette T
I am truly blessed by the prayer principles that I read on a daily basis,

the hunger and the thirst that I have for prayer has increased

. I thank God for you." Sophia
Dear Brother David, It had been a while to reply and to say

thank you for your materials, emails and ongoing encouragements, you deserve more than this from all of us who have been continuously blessed through your ministry.

" Rev. Orisi
When I read your books it is

like a fire burning and saying I need to know more!

" S Morris
Wow! Your teachings are so Anointed it makes me cry.

It is just like sitting at JESUS feet ..bless you David and thank you for being obedient to Daddy God." Fran, UK
Praise the Lord David, Pray for blessings on your life and family, your ministry....

this is one of the greatest resources I have ever received ever since I gave my life to Jesus 30 years ago

! In His Grace, Sinu"
"I just wanted to thank you so much...your booklet on speaking and praying in tongues has been a direct gift from the Father this morning...your encouraging advice about praying in tongues and being drawn deeper into

the presence of God has spoken deeply into my soul and my spirit is singing with joy.

" Mandy
​Add To This The Fact That I Earn Thousands Of Dollars Every Year From These Short, Inspirational Publications, And You Will Feel Like The Cat Who Got The Cream!
I'm Not Sure How Long I Will Keep This Report Open For, But Right Now I Feel Compelled To Share This Potentially Life Changing Information With Fellow Transformational Writers, So They Too Can Enjoy The Benefits Of This Unprecedented Publishing Opportunity.
The report will tell you everything that you need to know to make it happen yourself, I have honestly held nothing back. Not only is the inspiration there for you to live out your dream, and share your value with a waiting world, you will also have one of the clearest step-by-step reports on how to actually do this to get your book selling in the Amazon store.​
Nothing is missing!
Except you! :)


IF NOT NOW, WHEN?
IF NOT YOU, WHO?

Now Is The Time To Take Action!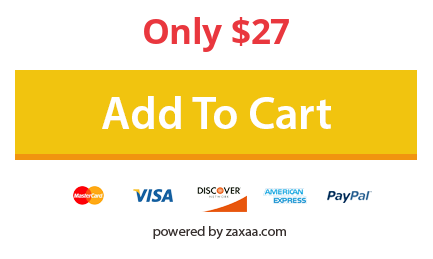 You Are Designed
To Make A Difference!


Wow! David Lee Martin is certainly a man of passion and inspiration. This man is a true role model. His creativity is a driving force that simply oozes from every fibre and pore of his being, spilling over as a positive influence to those with whom he comes in to contact.

He is desperate to see the unique writing gifts and talents of himself and others released to a waiting world.
David's encouragement and practical know-how almost squeeze motivation from the reader. The Kinspired Book Publishing Report is like having a treasure map placed in your hands, then being taken to the very spot where that treasure is hidden, having it dug up for you and then placed in your hands. A step-by-step guide to writing success. No holds barred and certainly no room for excuses at the end.​
David's heart and passion are unselfishly outpoured with genuine openness and integrity. He reveals that we all have value to add to others and shows us how to 'get it out there.' Be warned though – it's contagious stuff!​
I went through the KINSPIRED Course and I came away truly inspired and challenged to keep writing in this most rewarding of niches.

I am a Top 100 Paid Amazon Bestseller and yet I learnt new things I can apply to my publishing business to make it better.

If you would like to share your own unique stories and get paid for it - then get this course - you just may learn something!
Mavis Amouzou-Akue


Kindle Top 100 Paid Cracked
Ben Shaffer

Self Publishing Expert and Kindle Coach

I have many books on Kindle in the
self-improvement and spiritual categories. This is definitely an area where there is a massive demand but they are underserved.

The Kinspired Book Publishing Report shows you exactly how to break into this niche and make money from it.
Making money is great. But making money whilst helping people is even better. Buy this now!
I have purchased many Kindle courses but I must say this is the best one ever! It truly breaks every thing down in a comprehensive way which makes it easy to follow without any extraneous fluff. Thanks so much.
The world is waiting to hear your message, please don't wait a moment longer to satisfy their need.
How Many People Leave This Life With The Inner Treasures Still Locked Within Them? How Long Are You Going To Put Off Sharing What God, Fate Or Fortune Has Blessed You With?
The Ability To Publish So Easily, And At Virtually No Cost, Is Just Too Good An Opportunity To Pass Up, Especially For People Like You With Something So Important And So Encouraging To Share With The World.
Let's Make It Happen Together!


Click The Button Below And Be Inspired To Fearlessly Share Your Inner Treasures With A Hungry And Eager Audience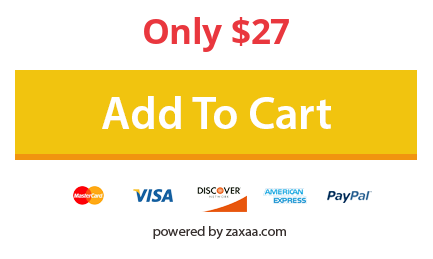 100% MONEY BACK GUARANTEE
---
I have no hesitation on offering you a 100% 30 day money back guarantee. Nothing is left out of this superb report so I am certain that you will get tremendous value and encouragement from what you discover in there.

If for whatever reason you feel that the report did not deliver, you can just get in touch for a no questions asked refund.

Easy, painless and prompt!
Inspirational Author & Creativity Coach
---
F.A.Q.

---
Privacy Policy: We will never sell, rent or trade your information to any third party under any circumstances. All our mailings also include remove links so you can unsubscribe at any time you choose. Rest assured, we dislike SPAM just as much as you do!
Earnings Disclaimer: We don't believe in get rich programs – only in hard work. adding value and serving others. Our programs are intended to help entrepreneurs in their lives. As stipulated by law, we cannot and do not make any guarantees about your ability to get results or earn any money with our ideas, information, tools or strategies. We don't know you and, besides, your results in life are up to you. Agreed? We just want to help by giving great content, direction and strategies that move your forward, faster.

Nothing on this page, or any of our websites, is a promise or guarantee of future earnings. Any financial numbers referenced here, or on any of our sites, are simply used to illustrate our own experience, and should not be considered as a promise of potential earnings – all numbers are based on our results.

We think that disclaimers are important and we post them because it's the right thing to do.

Thanks for reading.

Price Disclaimer: Please note all prices are in U.S. Dollars.

© 2014 All rights reserved in all countries.

Contact: SpiritLifePublishing@gmail.com
​Do I Need Other Things To Understand And Apply What Is Shared In This Report?
No way! It tells you everything you need to know to get started in this lucrative spiritual/self-help publishing niche. Nothing is left out.

Are There Any Supplementary Offers To This Report?
ABSOLUTELY! You will be pleased to hear that you will get the opportunity to purchase two complimentary reports

The first teaches how to turn your digital gold into a printed version of your book. It is a thorough Step-By-Step Guide To CreateSpace, outlining every step from setting up your account through to checking your monthly sales, and will definitely increase your earning potential through your publications.

The second beneficial extra report offered is a clear and simple guide outlining Step-By-Step How To Outsource Your Book Creation (get someone else t do the heavy lifting of actually writing your books) and shows in detail the process you will go through to bring your idea into glorious manifestation, leveraging the incredible creative gifts of ghostwriters. If you have never done this, and are either fearful of your own writing skills (or lack of them), or you plan to scale your business, this report will be a golden addition to the main training.


Privacy Policy & Other Legal Pages